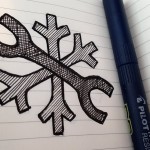 Canny Marshall Ltd is offering a £100 diagnostic session with the aim of reviewing your current activity and providing you with a tailor-made plan on how to improve your sales and audience numbers. 
The initial meeting session will last 2 hours and in that time we will cover:
The main products or services of your business.
Where and how you currently promote the business.
What you think works and where you think you might be missing a trick.
Who you think your clients/audiences are.
How you want your business to develop in the future.
Canny Marshall Ltd will then provide you with a Marketing Snapshot which will include:
All for £100! This includes the two hour meeting session and the follow up diagnostic 'Marketing Snapshot' which can be printed out or emailed to you. (This price is based on meetings taking place in Tyne & Wear.)
Contact us on email, or call for further details on 07887 868841.