About This Project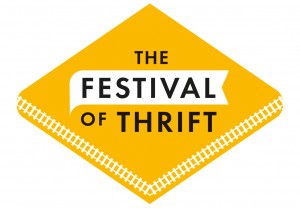 Canny Marshall manages all communications for the award-winning Festival of Thrift since 2014.
The Festival of Thrift is an extraordinary and unique Festival. Designed to show families how sustainable living is the way forward. In 2015 we attracted over £1million of media coverage along with an astounding 45k visitors over the course of the weekend.
The Festival of Thrift programme is made up of artists, performances, art installations, demonstrations, talks, stalls and workshops. The Festival is all about getting involved and visitors are encouraged to join in and get involved.
We were over the moon to be awarded the Arts & Culture Observer Ethical Awards in 2015, awarded to the Festival for creativity and recognising that the local community play a large part in the development of the Festival. In 2015 the Festival was also awarded North East Tourism Event of the Year.
In 2015 we rebranded the Festival to be more fitting with the sustainable message and the programme, developed the website, managed the PR and media activity, managed the print and distribution as well as copywriting and digital and social media management.