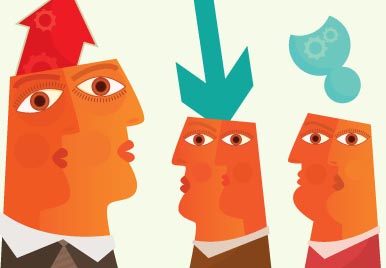 27 Mar

Mentoring – what's that all about?

I'm a bit of a hippy at heart when it comes to those lovely words like coaching, supporting and mentoring. I haven't gone as far as therapy, but there's time for that yet.

Today I entered the world of 'Business Mentoring' and went to a Meet a Mentor event in Newcastle. Here a group of 'Mentees' (that's me) get the opportunity to take advantage of the good nature of people offering support and coaching, 'the Mentors'. These people tend to have been there, and done most of that, and feel it in their hearts that they have something to pass on to other folk, perhaps folks who are just starting out. How refreshing!

The event is set out to provide you with an opportunity to pick out an individual mentor (using their profile) who could help you with a particular business issue or they may have skills which would complement your own. Cleverly the afternoon also provided a 'speed mentoring' session, a bit like speed dating where you talk to random mentors and see if you click.

To me it completely crystallised the 'click' thing, and how some people are just on your wave length, ideas bounce around and you genuinely get excited about what you do and what the future holds.

The organisers gave us some advice before we all started the session. These things stand true in most business and personal situations:
Listen. So you are listening, really listening, you know you are, but you're already thinking of your next question or your next comment. Stop. Just listen. Try it! It's surprising how much you hear.
Don't Judge. It's human nature and we all do it. You look and even before someone has uttered a word you have an opinion of them.  It's that old saying 'don't judge a book by its cover'. How much of the world does that immediately shut off? Try removing those thoughts and referring to point 1). Listen.
It's that simple. It was fun. I listened, but I also talked a great deal. I've got some smashing new ideas and potentially three people all interested in having a supportive business relationship with me. People I would never have met and they complement my skills. A lady who is a Chartered Accountant, another who has a strong business background in training, development and coaching who has an amazing understanding of people and psychology in the workplace (who succinctly figured out my personality type in 2 minutes) and a business man who is an expert in retailing stores (physically and on-line).
So, the next stage, to drop them a line and see how things pan out! Why don't you look into it, either to be a mentee or a mentor?  Details are here. www.getmentoring.org.